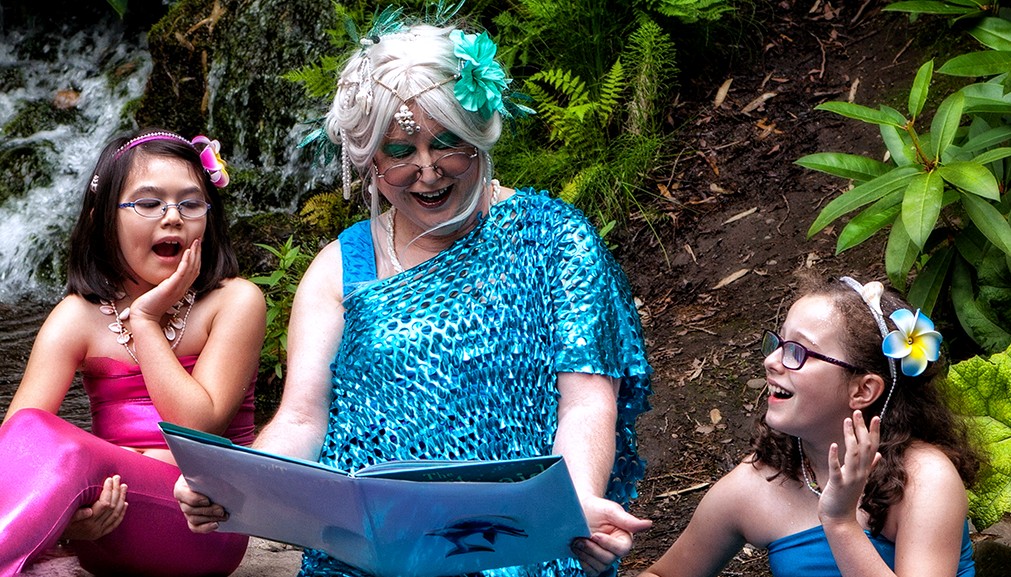 Hi there, my fellow jellyfish lovers, little mermaids, merboys, and lovers of the sea! Welcome to my website. I'm a children's entertainer and song writer. Jump aboard the waves, and let's surf imagination and fantasy together! Click above on "photos and videos" to get a glimpse of Grandmer Orchid and Orchid the Jellyfish in action!
 
Join Grandmer and friends at this holiday event!
My Favorite Links and Pages
Leave a Message In a Bottle
Want to Know More Mer News?